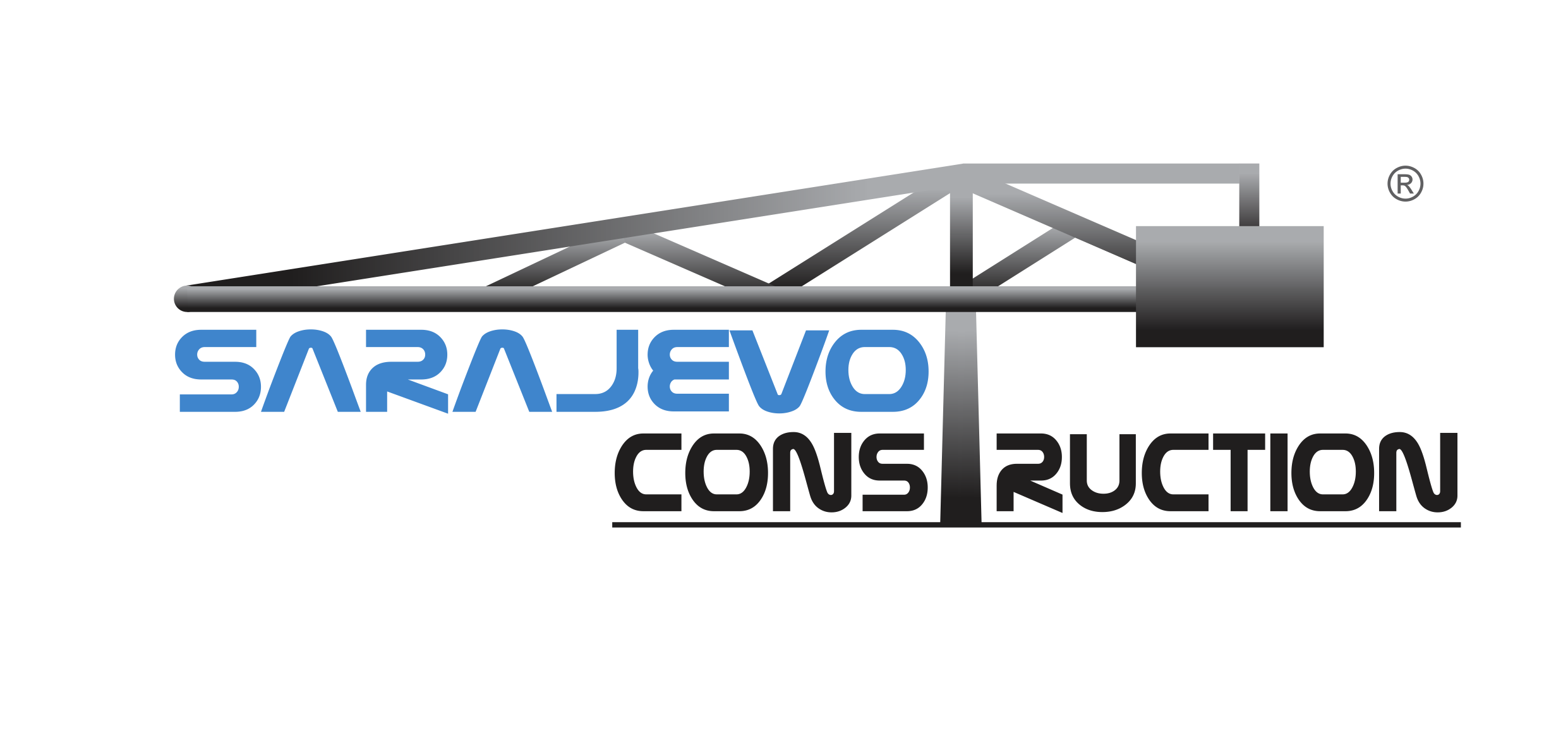 Sarajevo Construction web portal was established in 2007, in Sarajevo, the capital of Bosnia and Herzegovina. Its primary goal is following up all the constructions and urbanization of Sarajevo as well as the whole Bosnia and Herzegovina through media and documentation of all projects. Through the years of its existence, Sarajevo Construction became recognized as famous brand among architecture and construction industry fans in Bosnia and Herzegovina.
In January, 2011 Sarajevo Construction is registered as a consulting and real estate agency in the area of architecture and constructing industry.
Sarajevo Construction web portal is in ownership of Sarajevo Construction agency headquartered in Sarajevo.
Logo, name and function of Sarajevo Construction are legally protected in Institute of Intellectual Property of Bosnia and Herzegovina.
Unauthorized publishing of logo or/and name of Sarajevo Construction is to be subject of legal sanctioning by the Law of copyright published in "Službeni glasnik BiH", number 63/10, valid from August 11th, 2010.
____________________________________________________________________________________________________________________________________
Sarajevo Construction web portal je osnovan 2007. godine u Sarajevu, glavnom gradu Bosne i Hercegovine. Njegov primarni cilj je medijsko praćenje i dokumentovanje izgradnje i urbanizacije Sarajeva i cijele BiH. Tokom godina postojanja, pa do danas, Sarajevo Construction je postao poznati brend u arhitektonsko – građevinskim krugovima Bosne i Hercegovine.
Januara 2011. godine Sarajevo Construction je registrovan kao agencija koja se prvenstveno bavi konsaltingom i nekretninama u oblasti arhitekture i građevine.
Sarajevo construction web portal je vlasništvo agencije Sarajevo Construction, sa sjedištem u Sarajevu, BiH.
Logo, ime i djelatnost Sarajevo Construction-a su pravno zaštićeni u Institutu za Intelektualno Vlasništvo BiH.
Neovlašteno izdavanje ili objavljivanje logo-a i imena Sarajevo Construction podliježe pravnom sankcionisanju na osnovu Zakona o autorskim i srodnim pravima objavljenim u ''Službenom glasniku BiH'', broj 63/10, koji je stupio na snagu 11.08.2010. godine.