Project
Delta Planet Banja Luka
Investor
Delta Real Estate d.o.o. Banja Luka
Project Engineer
Centroprojekt d.o.o. Beograd
Supervisor
Boyden d.o.o. Beograd - JU IUGERS Banja Luka
Main Contractor
Niskogradnja d.o.o. Laktaši
Location
Banja Luka
Project Area
62.500 m2
Start of Construction
June 2017.
End of Construction
November 2018.
Estimated Project Cost
60 mil. EUR
Web
www.deltaholding.rs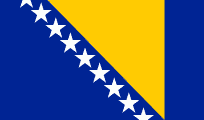 Ovaj centar, veličine 62.500 metara kvadratnih, biće jedan od najvećih u BiH. Investicija je vrijedna oko 60 miliona eura.
Zbog veličine i načina gradnje po najvišim svjetskim standardima, ovaj centar dovešće poznate svjetske brendove u Banjaluku. Osim prodavnica, u centru će se naći i bioskop na 1.500 metara kvadratnih, sa pet bioskopskih sala i najmodernijom tehnologijom. Tržni centar imaće 1.000 parking mjesta, supermarket i dio sa restoranima.
Delta Real Estate posluje u okviru Delta holdinga, poznata je po izgradnji šoping molova Delta City u Beogradu i Podgorici, Delta Park u Kragujevcu, naselja "Belvil" na Novom Beogradu itd.
Za proizvodnju, transport i montažu AB konstrukcije zadužena je kompanija Širbegović.
Otvaranje mola planirano je na jesen 2018. godine.