Project
Trebevićka žičara / Ropeway
Investor
Grad Sarajevo
Project Engineer
IPSA Institut d.o.o. Sarajevo
Supervisor
Zavod za izgradnju KS
Main Contractor
Džekos d.o.o. Sarajevo
Location
Stari Grad - Trebević
Project Area
Start of Construction
2017.
End of Construction
2018.
Estimated Project Cost
Ca. 16 mil. BAM
Web
www.sarajevo.ba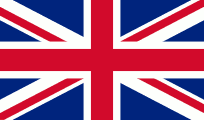 The most profitable project in 2011 according to the managers in the City council of Sarajevo is the project of construction / reconstruction of Trebevic Ropeway that should be finished by the end of 2012. City budget allocated 3 million BAM for this project and its total cost will be about 16 million BAM. Feasibility study of the Ropeway that was conducted by specialists from University of Economics in Sarajevo, already earned positive comments from the City council of Sarajevo. The main advantage of the new ropeway is the fact that it will be much better than the old one. It will have modern departure and arrival station, larger capacity, and it will be much faster.
Activities about reconstruction Trebevic Ropeway started a while ago, in 2008. Preliminary project "Trebevic Ropeway" was done by Agency for surveying "Geodet". Project predicts that location of the first and the last station stays the same. Moreover, project forecasts that instead of reconstructing the old objects, two new modern objects should be constructed – arrival and departure stations and ropeway connection with new supporting pillars. Cabins should be made of aluminum and glass with 8 seats, total capacity of 1000 travelers per hour, with total ride of 6.5 minutes to the highest point Vidikovac.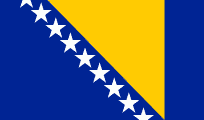 Projekat izgradnje - rekonstrukcije trebevićke žičare, koji se odvija posredstvom Evropske komisije trebao bi biti završen do kraja 2012. godine, jasni su u Gradskoj upravi Grada Sarajeva koji su ovaj projekat proglasili najkapitalnijim projektom u 2011. godini. Za žičaru su iz budžeta Grada izdvojena tri miliona maraka, dok bi kompletna realizacija projekta trebala koštati oko 16 miliona maraka. Fizibiliti studija žičare koju su uradili stručnjaci sa Ekonomskog instituta iz Sarajeva već je dobila pozitivno mišljenje od strane Gradskog vijeća Grada Sarajeva. I ono o čemu se trenutno govori na sve strane je da će nova žičara biti mnogo bolja od stare. Imaće savremenu polaznu i dolaznu stanicu, veće kapacitete i biće daleko brža.
Aktivnosti oko obnove trebevićke žičare Grad Sarajevo je počeo još 2008. godine. Idejni projekt "Trebevićke žičare", uradila je je Agenciji za geodetske poslove "Geodet". Projektom se predviđa da polazna i završna stanica žičare zadrže postojeće lokacije. Također, projektom je predviđeno da se umjesto rekonstrukcije starih, naprave dva nova moderna objekta - polazne i dolazne stanice i uspostavi žičana veza sa novim nosivim stupovima. Kabine bi trebale da budu izrađene od aluminijuma i stakla sa po osam sjedišta, kapaciteta 1.000 putnika na sat, sa kojima će putnici za 6,5 minuta stizati do Vidikovca.