Project
Centar Srebrna lisica
Investor
Bosman d.o.o., Emission d.o.o., Gros H&G d.o.o.
Body Art d.o.o., Grakop d.o.o., Biofarmed d.o.o.
Krups d.o.o., Neimari d.o.o., Opština Trnovo
Project Engineer
Studio NON STOP
Location
Babin Do - Bjelašnica
Project Area
15.844,95 m2
Start of Construction
2015.
End of Construction
2017.
Estimated Project Cost
Ca. 16 mil. BAM
Web
http://www.trnovo.ba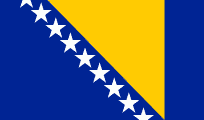 Olimpijska ljepotica Bjelašnica već slijedeće sezone će imati novi sadržaj. Radi se o novom apartmanskom naselju Srebrena lisica. Biće to jedinstven turistički kompleks. Cilj je da sa budućim sadržajima ova planina bude atraktivna tokom cijele godine. Cjelokupno naselje imat će površinu od oko 15.800 kvadratnih metara.
Projektant je firma NonStop, koja je projekt radila prije šest godina, ali sada je u saradnji s opštinom doradila projekat kako bi napravili arhitektonsko-urbanističku kompoziciju. Ovo naselje apartmanskog tipa okružuje jedan pješački trg. Ispod trga će biti smještene garaže, sa 86 mjesta. Osim paviljona, naselje će imati poslovne sadržaje, ugostiteljske objekte i prodavnice.
Objekti će biti u skladu sa okolinom i planinskim ambijentom, fasada će biti od drvenih ploča, dok će krov biti aluminijski, zeleno-sive boje. Prizemlje budućeg naselja će biti od kamena.