Project
Tarčin Forest Resort
Investor
Tarčin International Development Company
Project Engineer
AHAKNAP
Supervisor
Saraj inženjering d.o.o.
Main Contractor
BUILD d.o.o. Hadžići
Location
Tarčin - Hadžići
Project Area
350,000 m2
Start of Construction
03.2016.
End of Construction
2017.
Estimated Project Cost
Web
http://www.tarcinforestresort.ba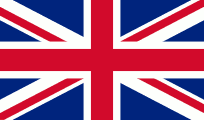 Fulfill your dream of a lifetime in Tarčin, a holiday village in the heart of Bosnia. Tarčin Forest Resort is extending this charming mountain village to create a first-rate living and holiday destination. It offers broad activity and lifestyle pursuits, an array of hotel, apartments and villas for sale.The final construction phase of the resort in Tarčin comprises: Wellness and Spa Hotel set on 6000 m2 of land with 75 rooms, 135 villas, 22 apartment houses with 176+ units, outdoor and indoor activities with more than 8 km of biking and hiking trails.
Tarčin Forest resort is becoming known as a place for healthful food and lifestyle, with unlimited opportunities for outdoor recreation in invigorating surroundings and for relaxation in a beautiful natural environment. The sustainable planning concept and an uncompromising focus on quality are the best prequisites for long-term appreciation of value, promising an attractive real estate investment.