Project
lidža Towers
Investor
EL-Sagir d.o.o.
Project Engineer
FIVE EXTRA d.o.o.
Supervisor
Main Contractor
Butmir d.o.o.
Location
Ilidža
Project Area
12.000 m2
Start of Construction
2016.
End of Construction
2017.
Estimated Project Cost
Web
www.el-sagir.ba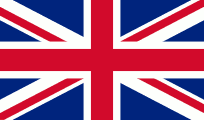 PROJECT DESCRIPTION:
Residential and commercial complex ILIDŽA TOWERS at attractive setting on the riverbank of Željeznica River, provides high-style contemporary living with a stunning view on Željeznica River and Igman Mountain. The shape of two towers follows flow of the river, while they are connected within lower part, its shape offers privacy and lots of natural light for all apartments. With 66 residential apartments from 91,15 m2 to 131,82 m2 distributed on 12 floors, the complex features supermarket, restaurant, swimming pool, wellness center, Jacuzzi, Finnish sauna, fitness center, and parking space. The top of inside parking space is designed as a green oasis for leisure and recreation. If you like energy and buzz of city life, but you enjoy green scenary and quiet river flow, you have found it. This is where two worlds come together. ILIDŽA TOWERS – Where Nature Meets Modern. The commencement of the construction started in April 2016, whereas the first buyers shall enjoy highly competitive prices and a possibility to be directly involved in the choice of certain finishes.