Project
Dječije odmaralište Bjelašnica
Investor
Govza d.o.o. Sarajevo
Project Engineer
HMD Architects d.o.o. Sarajevo
Supervisor
Main Contractor
Duljević d.o.o. Sarajevo
Location
Bjelašnica
Project Area
Start of Construction
Juli 2017.
End of Construction
August 2018.
Estimated Project Cost
Web
http://govza.ba/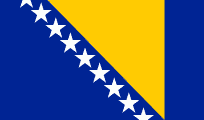 U toku je izgradnja "Dječijeg odmarališta" na Bjelašnici prema projektnoj dokumentaciji "HMD Architects " d.o.o. čiji je Investitor "Govza" d.o.o., a Izvođač radova kompanija "Duljević".