Project
Jedra Sarajeva
Investor
ICM d.o.o. Sarajevo
Project Engineer
Dom Projekt d.o.o. Zavidovici
Supervisor
Prima&Co d.o.o. Sarajevo
Main Contractor
Sagra d.o.o. Gracanica
Location
Koševsko Brdo
Project Area
Start of Construction
August 2017.
End of Construction
Novembar 2018.
Estimated Project Cost
Web
http://jedra.ba/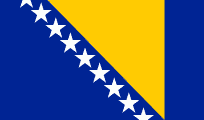 U sarajevskom naselju Koševsko Brdo u izgradnji je novi stambeni objekt JEDRA Sarajeva.
Rijec je o modernoj zgradi i djelu investitora sa višegodišnjim iskustvom širom svijeta. Naš iskusni arhitekt je nastojao je na inovativan nacin integrirati elemente moderne arihtekture i zelenih površina kao zaštitne znakove projekta.
U neposrednoj blizini zgrade nalaze se autobuska, želježnicka i tramvajska stanica koje su udaljene nekoliko minuta, a ulica Halida Kajtaza i tunel Ciglane omogucuju jednostavno i brzo kretanje gradom.
Avazov toranj, Vilsonovo šetalište i Sarajevo City Centar udaljeni su svega nekoliko minuta.
Prakticnost lokacije pridonosi i veliki broj rekreativnih, edukativnih, kulturnih, ugostiteljskih i trgovackih sadržaja.