Project
Zdravstvena ustanova i hotel "Alea dr. Kandić"
Investor
Prezident d.o.o. Sarajevo
Project Engineer
Patria Group Priština
Supervisor
Stilprojekt d.o.o.
Main Contractor
Butmir d.o.o. Sarajevo
Location
Nedžarići
Project Area
Start of Construction
Juni 2017.
End of Construction
August 2018.
Estimated Project Cost
Web
http://aleadrkandic.ba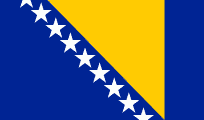 Privatna zdravstvena ustanova "Alea - Dr. Kandić" gradi privatnu bolnicu s hotelom u sarajevskom naselju Nedžarići. Objekat u kojem će pacijenti moći boraviti u pratnji porodice trebao bi biti izgrađen do kraja augusta mjeseca ove godine.
Hotel u sklopu bolnice će biti otvorenog karaktera, ali će prije svega služiti pacijentima koji će tu moći odmarati kada napuste bolničku sobu, ili njihovim porodicama koje budu imale potrebu za smještajem.
Bolnica će imati 60 soba, a u njoj će biti zaposleno 15 ljekara i 15 medicinskih radnika. U hotelu je planirano zaposlenje za blizu 30 radnika.
Radove na izgradnji bolnice i hotela izvode građevinski radnici firme GP Butmir.