Project
Golden Hills
Investor
Dido Group Bosnia
Project Engineer
Supervisor
Main Contractor
GPI d.o.o. Konjic
Location
Tarčin
Project Area
24.500 m2
Start of Construction
Juni 2017.
End of Construction
2018.
Estimated Project Cost
Ca. 8 mil. EUR
Web
http://goldenhills-bosnia.com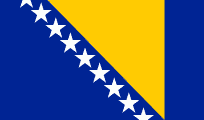 Iza ovog projekta stoji kompanija Dido koju su u Sarajevu osnovali turski i švajcarski investitori. Dido grupa već 20 godina radi na ozbiljnim projektima koji su implementirani u Švajcarskoj.
Baščaršija i centar Sarajeva od naselja su udaljeni manje od 25 minuta, a Međunarodni aerodrom Sarajevo 15 minuta. Naselje će se prostirati na 25.000 kvadratnih metara, a okružuje ga priroda. Nudi sve što jednoj porodici treba. Ima školu, prodavnice, bolnicu, policiju i religijske objekte. Također, imat će i centar koji će sadržavati bazen, fudbalski, teniski i košarkaški teren. U naselju će se nalaziti luksuzne vile koje su kombinacija modernog i starinskog stila, a iz svake od njih će se pružati prekrasan pogled na prirodu. Svaka kuća će imati i veliki vrt koji se može koristiti na razne načine.