Project
Upravna zgrada Rijaseta IZ u BiH
Investor
Project Engineer
Akademik Zlatko Ugljen d.i.a.
Supervisor
Main Contractor
Location
Stari Grad - Kovači
Project Area
4.200 m2
Start of Construction
2007.
End of Construction
2018.
Estimated Project Cost
Ca. 11 mil. BAM
Web
www.rijaset.ba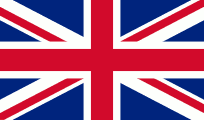 On June 26, 2007 the Islamic Community in Bosnia and Herzegovina decided to start project of constructing the Head Office of Islamic Community in Bosnia and Herzegovina as the permanent residence of Islamic Community. Total investment is around 11 million BAM. Initiative for financing project construction was started by Bosnian businessmen.
Model is based on preliminary and detailed design of Bosnian academic Zlatko Ugljen who said that he was surprised with this project and that finally after 50 years in architecture he can leave constructional mark in Sarajevo also. Ugljen is the author of numerous Islamic and Catholic sacred objects, including Cathedral in Mostar.
The main idea of Ugljen's architect work is that the project has seven cupolas as there are seven heavenly vaults. The whole complex will have area around 4,200 m2. Underground floor is reserved for service and garage spaces. On the ground floor, behind the entrance and porch it will be a hall, atrium covered with cluster of cupolas, and masjid with small minaret. On the ground floor are furnished administration offices and office of the mufti. Saloon is near atrium, and amphitheater for presentations, lectures and symposia is on the underground floor. On the first floor will be offices of reisu-l-ulema and naibu-reisa. Reisu-l-ulema's mandatory residency for him and his family will be built on the first floor with separate entrance. Inside the complex will be yards, smaller and larger terraces, gardens etc.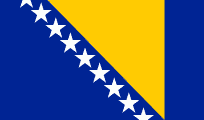 Rijaset Islamske zajednice u Bosni i Hercegovini je 26. juna 2007. godine donio odluku da krene u projekat izgradnje Upravne zgrade Rijaseta IZ u BiH, kao trajnog sjedišta Islamske zajednice u Bosni i Hercegovini. Ukupna investicija iznosi oko 11 miliona maraka. Inicijativa za finansiranje izgradnje objekta pokrenuta je od strane bosanskohercegovačkih privrednika.
Maketa je urađena na temelju idejnog i izvedbenog projekta bosanskog akademika Zlatka Ugljena sa saradnicima , koji je za project rekao da je za njega donio iznenađenje i šansu da nakon 50 godina bavljenja arhitekturom ostavi graditeljski trag i u Sarajevu. Ugljen je autor brojnih islamskih i katoličkih sakralnih objekata, uključujući mostarsku katedralu.
Osnovna zamisao Ugljenovog arhitektonskog djela ogleda se u sedam kubeta, kao refleksija sedam nebeskih svodova. Čitav kompleks upravne zgrade Rijaseta IZBiH zauzimat će cca. 4.200 m2. Osim servisnih i garažnih prostora u suterenu, na nivou prizemlja, iza kapije i trijema nalazit će se hol, aula pokrivena grozdom kupola i kupolica, te mesdžid s malom munarom. U prizemlju su prostorije administracije, kabineti muftija, opremljeni za boravak i rad. Salon je uz aulu, a amifiteatar za prezentacije, predavanja i simpozije je u suterenu. Na spratu su kabineti reisu-l-uleme i naibu-reisa. U sklopu kompleksa će se izgraditi rezidencija reisu-l-uleme, mandatna rezidencija za porodični smještaj i boravak, s posebnim pristupom. Unutar kompleksa su predviđena dvorišta, manje i veće terase, bašče i sl.