Project
Sportska dvorana Mostar
Investor
City of Mostar
Project Engineer
EKO PLAN d.o.o. Mostar
Supervisor
IDEA d.o.o. Sarajevo
Main Contractor
Hering d.d. Široki Brijeg
Lavčević inženjering d.o.o. Split
Location
Mostar
Project Area
30.000 m2
Start of Construction
01.12.2008.
End of Construction
Estimated Project Cost
Ca. 42 mil. BAM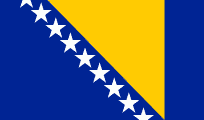 U okviru sportske dvorane površine 30.000 kvadratnih metara trebala bi se izgraditi i podzemna garaža, koja bi, prema projektnoj dokumentaciji, trebala imati 700 parking mjesta, što je jako bitno za Mostar, kojem nedostaje parking mjesta. Prema idejnom projektu podzemnih etaža, dvorana će imati poslovno-trgovački centar, prodajnu galeriju, restorane, disko-klub, saunu, fitnes, svlačionicu za sportiste, dvoranu za sjednice, sportski klub, kafiće, garderobu i brojne druge sadržaje. Cijeli objekt bi trebao imati sportske terene za sve sportove te korištenje središnje arene za koncerte, dok bi se uz samu arenu u vanjskim dijelovima objekta nalazili restoran, dio s poslovnim prostorima, koji bi jednim dijelom i finansirali dvoranu. Zavisno od sporta, dvorana bi raspolagala s 3000 - 5000 mjesta, dok bi u toku drugih manifestacija raspolagala sa 6000 sjedećih mjesta.