Project
Grand Hotel Neum
Investor
Grand Hotel Neum
Project Engineer
Supervisor
Main Contractor
Location
Neum
Project Area
Start of Construction
Decembar 2017.
End of Construction
Septembar 2018.
Estimated Project Cost
Web
http//www.hotel-neum.com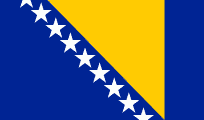 Radovi na izgradnji multifunkcionalne dvorane, kapaciteta 1000 osoba. Pored toga grade se i dvije manje pomoćne dvorane, jedna sa 150 mjesta, a druga sa 250 mjesta.
U pitanju su multifunkcionalne dvorane planirane za održavanje seminara, kongresa, raznih druženja, svadbi, koncertata, te mnogih drugih dešavanja.
Također, iznad dvorane je u planu izgradnja panoramskog bazena, cca 300 metara kvadratnih.