Project
Stambeni objekat 08 - Tuzla
Investor
Tehnograd - Company d.o.o. Tuzla
Project Engineer
Tehnograd - Company d.o.o. Tuzla
Supervisor
FINIŠ d.o.o. Živinice
Main Contractor
Tehnograd - Company d.o.o. Tuzla
Location
Irac - Tuzla
Project Area
Start of Construction
2017.
End of Construction
Maj 2019.
Estimated Project Cost
Web
http://tehnograd-company.com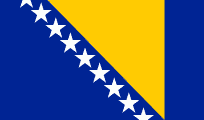 Opis objekta:
Lokacija S.O. "O8" je izrazito povoljna u kontekstu blizine velikog broja značajnih institucija, Bosanskog Kulturnog Centra Tuzla, Međunarodne autobuske stanice kao i brojnih ugostiteljskih i trgovačkih objekata. U neposrednoj blizini objekta nalaze se osnovne i srednje škole, brojni fakulteti, dječija igrališta, zdravstvene ustanove i vrtići.
Novi, najveći u regionu tržni centar Bingo nalazi se na udaljenosti od samo 100m. Objekat "O8" projektovan je sa jednom lamelom: suteren+prizemlje+ 9 spratova. Stambene jedinice sastoje se od: garsonjera, jednosobnih, dvosobnih i trosobnih stanova, u kvadraturama od 21,31 m2 – 65,82 m2. Pored kvalitete gradnje, nekretninu karakteriše i izuzetna lokacija.
U suterenu objekta nalaze se unutarnja parking mjesta i ostave, a ispred objekta vanjska parking mjesta koji su također u ponudi za prodaju.