Projekat
Most Radićeva - ALU
Investitor
Opština Centar Sarajevo
Projektant
Autori: Adnan A., Bojan K., Amila H., Projekat: IPSA Institut Sarajevo
Nadzor
Energoinvest d.d. Sarajevo
Izvođač
ŽGP Sarajevo; Metalno Zenica; Divel Sarajevo
Lokacija
Sarajevo Centar
Dužina
38m
Početak radova
2011.
Završetak radova
2012.
Vrijednost projekta
1,8 miliona KM
Kontakt
http//www.centar.ba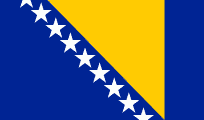 Prelazak preko mosta predstavlja jedinstven doživljaj kako zbog svog specifičnog izgleda tako i zbog pogleda na koji se nailazi pri prolasku kroz ''kapiju'' - zatvoreni dio mosta. Osnovna ideja mosta je sjedinjenje ''profanog i duhovnog'', odnosno uspostavljanje balansa između lijeve i desne strane obale rijeke Miljacke. ''Festina lente'' (lat. Požuri polako) najjednostavnije objašnjava sam koncept. Kapija mosta ujedno ''spaja'' i ''razdvaja'' dvije obale, zadržava korisnika u svojoj unutrašnjosti, ina taj način ga priprema za ulazak u drugu dimenziju, budeći u njemu neku vrstu duhovnosti. Kada se most posmatra s desne obale, iz Radićeve ulice, uočavaju se samo dijelovi objekta Akademije likovnih umjetnosti, zbog čega se u posmatraču budi interesovanje da pređe preko mosta i percipira cjelinu objekta (doživljaj tunela). Tehnološka inovativnost rješenja forme mosta i moderan dizajn sačinjavaju cjelinu koja postaje brend Sarajeva.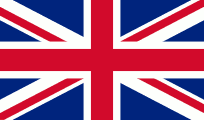 Crossing the bridge is a unique experience an account both of its unusual appearance and of the view through the ''gateway'' (the covered section of the bridge). The idea behind this design is that the profane and the spiritual come together as one, achieving a balance between the left and right banks of the River Miljacka. The simplest way to explain the concept is in the Latin phrase Festina lente. The gateway both unites and separates the two banks, detaining one within it and thus preparing one to enter another dimension. Approaching the bridge from the right bank (Radićeva Street), only part of the Fine Arts Academy can be seen, luring one on to cross the bridge and see tho whole building (the expirience of the tunnel). The technologically innovative solution and modern design of the bridge combine to create a trade-mark for Sarajevo.
Trenutno ne postoji video zapis za ovaj projekat...