Projekat
Hotel Bristol Sarajevo
Investitor
Al Shiddi Group
Projektant
Seid Jamaković d.i.a.
Nadzor
Zarka d.o.o. Sarajevo
Izvođač
Lokacija
Novo Sarajevo
Površina
12.000 m2
Početak radova
2009.
Završetak radova
2011.
Vrijednost projekta
40.000.000,00 KM
Kontakt
http://bristolsarajevo.com
Trenutno nema dostupnih projektnih vizualizacija...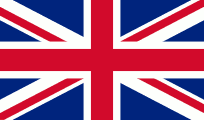 The only first class international hotel in Bosnia and Herzegovina and the first one to be operated by the international hotel management company Shaza Hotels. Contemporary design, stylish dining and state of the art meeting facilities, each of which have been strenuously selected to provide you with a memorable and harmonious experience.
Hotel Bristol Sarajevo as a strong part of Sarajevo history, today shines in an entirely new look and provides a unique memorable experience combined with great atmosphere of a world class hotel.
Hotel Bristol Sarajevo is managed by the international brand Shaza Hotels, an independent five star hotel operator supported by an affiliation of prestigious partners. These include Kempinski, proud hoteliers since 1897, and Guidance Hotel Investment Company as Shaza's regional financial partner. Shaza is also a member of the Global Hotel Alliance.