Projekat
Hotel Europe
Investitor
Europa d.d. Sarajevo
Projektant
Sead Gološ d.i.a. - Grupa Arh
Nadzor
Izvođač
Duljević d.o.o. Sarajevo
Lokacija
Vladislava Skarića 5
Površina
Početak radova
2007.
Završetak radova
2009.
Vrijednost projekta
30.000.000,00 KM
Kontakt
http://hoteleurope.ba
Trenutno nema dostupnih projektnih vizualizacija...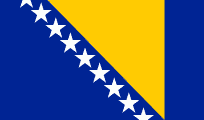 Evropa, podignuta 1882. godine na razmeđi orijentalnog i evropskog Sarajeva, udahnula je sve najljepše osobine jednog i drugog. Smještena u samom srcu grada, samo par koraka od turističkog starog jezgra, ova austro-ugarska građevina plijeni već svojim raskošnim izgledom.
Sam ulaz u Hotel Europe je poseban užitak, kroz koji će Vas provesti pažljivo osoblje, dočekuju vas lagana lounge muzika i interijer vrijedan izučavanja. Tradicionalni dio čuva duh prošlog vremena, sa kitnjastim detaljima obojenim godinama, dok je novi urađen u modernim, minimalističkim crtama.
Čitav jedan vijek, Hotel Europe je bio nijemi svjedok sarajevske istorije, i bas u njemu odsjedale su najistaknutije ličnosti Evrope i svijeta, ugledni političari, filmske zvijezde, sportisti i sportistkinje, kada bi došli u posjetu gradu.
Danas, nakon 126 godina tradicije, Hotel Europe je uređen po vrhunskim ugostiteljskim standardima, sa osobljem koje vam je uvijek na usluzi. Široku ponudu čini 160 luksuzno opremljenih soba, 10 apartmana uređenih po najvišim svjetskim standardima – od kojih su dva predsjednička, četiri kongresne sale sa opremom za simultano prevođenje, kao i bogata welness ponuda – bazen, solarijumi, saune, prostorije za masažu.
Uz poznatu Bečku kafanu, te kuhinju sa vrhunskim specijalitetima lokalne i internacionalne kuhinje i originalnim slasticama u slastičarni Mozart, Hotel Europe će okrijepiti duh i boravak u Sarajevu učiniti iskustvom kojeg ćete se uvijek sjećati sa osmijehom.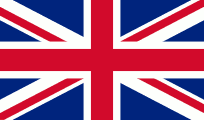 Hotel Europe, established in year 1882 on crossroads of Oriental and European Sarajevo, is inspired with best attributes of both worlds. Positioned in the heart of the city, just a few steps from touristic epicenter old town, this Austro-Hungarian building impounds with its look alone.
From the entrance, Hotel Europe is a very special journey, through which you will be guided by our generous staff. Easy lounge music will follow you while you're immersed in interior decoration worth analyzing. Traditional Austro-Hungarian spirit lives in part of the hotel, with its old times flavor and flowery details, while the new part is made with state of the art modernistic lines.
For an age, Hotel Europe was silent spectator of Sarajevo's boisterous history, and it offered it's hospitability to most important people in Europe and rest of the world. It is at Hotel Europe, where distinguished politicians, movie stars, intellectuals, artists, sportsman and -woman rested while staying in Sarajevo.
Now, after 126 years of rich tradition, Hotel Europe is once again the heart of Sarajevo. It is built with highest hospitability standards, and with a staff always at your disposal. Our broad offer is made of 160 luxurious rooms, 10 apartments – two of them presidential, four fully equipped congress halls and a rich wellness centre: fitness, swimming pool, sun rooms, saunas, Turkish bath, massages rooms and beauty treatments.
With the famous Viennese Café, local and international cuisine top specialties in our restaurant, and original sweets in Mozart patisserie, Hotel Europe will invigorate your soul and make your stay in Sarajevo a journey you will always remember with smile.
Trenutno ne postoji video zapis za ovaj projekat...