Projekat
Hotel Han
Investitor
Han Bjelašnica d.o.o.
Projektant
Amir Vuk - Zec d.i.a.
Nadzor
Izvođač
Lokacija
Babin Do - Bjelašnica
Površina
1.100 m2
Početak radova
2008.
Završetak radova
2010.
Vrijednost projekta
Kontakt
http://hotelhan.ba
Trenutno nema dostupnih projektnih vizualizacija...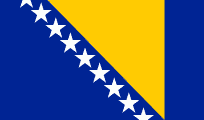 Željela se ostvariti mimikrija za zimski ambijent, u kojem i za koji se pravi ovaj mali hotel. Cijela kuća je umotana u lim i ostavljeno je da viri ono što treba da viri, slično izgledu seljaka zimi ili grudvi snijega s dosta očiju. Znajući ćudi Bjelašnice, izbjegnute su sve otvorene terase. Tupasta forma nije svojom visinom prešla postojeću kuću, ali je omogućila bolje iskorištenje u presjeku. Fasade poštuju logiku i drže se konteksta kuće na planini: baza od kamena, tijelo od drvenih oblica i velika kapa krova.
Unutrašnji prostori nastavljaju priču o bjelini. Kao njihovo ishodište uzeta je orijentalna bosanska kuća s ponjavama na podu. Enterijer restorana u nivou recepcije podijeljen je u više namjena, s centralnim kaminom kao pupkom u sredini. Koncept kafea je sjedenje uz pogled prema stazi.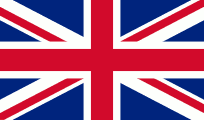 The aim was to mimic the winter setting in which this small hotel is being built. The entire building was clad in sheet metal, leaving openings only where necessary, as if the building werea peasant muffled up in winter or an afrus-eyed snowball. Aware of the nature of Mt. Bjelašnica, the design avoids using open terraces. The chunky shape is no higher than existing building but makes more effective use of it in section. The facade echoes the features of mountain chalets: a stone base, a log carcass and a roof like a wide cap.
The interior continues the white theme. The Bosnian ''oriental'' house, with its woollen floor coverings, served as inspiration. The restaurant is on the same floor as the reception, and is divided into several functional units with a central, navel-like fireplace. The cafe is designed so that one can sit by the window with a view over ski slopes.
Trenutno ne postoji video zapis za ovaj projekat...