Hotel Residence Inn by Marriott
Projekat
Hotel Residence Inn by Marriott
Investitor
SEIC - South European Investment Company
Projektant
Argentaria d.o.o. Sarajevo
Nadzor
Zarka d.o.o. Sarajevo
Izvođač
Lokacija
Čobanija
Površina
Početak radova
2013.
Završetak radova
2014.
Vrijednost projekta
8 miliona EUR
Kontakt
http://seic.ba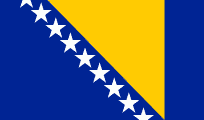 U Sarajevu je danas ( 7. novembar 2013.) svečano potpisan Ugovor o izgradnji hotela Residence Inn by Marriott u Sarajevu. U ime Marriot International potpisnik je direktor razvoja Marriott International za Evropu Carlton C. Ervin, a u ime investitora direktor SEIC-a Enes Kazazić. Odvojeni ugovor je potpisan između SEIC-a, Marriott International i Interstate Hotels & Resorts kompanije o upravljanju hotelom.
Marriott International je vodeća hotelijerska kompanija s više od 3.800 objekata u 74 države širom svijeta i 18 hotelskih brendova. Sjedište Marriott International kompanije koju su prije više od 80 godina osnovali J. Willard i Alice Marriott nalazi se u gradu Bethesda u saveznoj državi Maryland (SAD) pod vodstvom porodice Marriott.
''Ovo je prvi Residence Inn by Marriott u Bosni i Hercegovini i SEIC s ponosom vodi ovaj projekat. Na ovaj način SEIC u Bosnu i Hercegovinu dovodi prvi svjetski hotelski brend, a ujedno značajno doprinosimo i punopravnom povratku Sarajeva na listu svjetskih metropola. Podizanje standarda življenja glavni je i osnovni moto djelovanja SEIC-a'', kazao je Kazazić.
Residence Inn by Marriott, kao pionir koncepta produženog hotelskog boravka, bit će iznimno važna karika u ovom segmentu i ponuditi kombinaciju modernog stila i funkcionalnosti. Hotel u Sarajevu će na raspolaganju imati 73 vrhunski opremljena jednosobna, dvosobna i trosobna apartmana, s ergonomski dizajniranim radnim prostorom, uslugom besplatnog doručka i vešeraja. Svaki apartman će imati u potpunosti opremljenu kuhinju, a za relaksaciju će na raspolaganju biti fitness studio, kao i sve ostale hotelske usluge 24-sata dnevno.
''Residence Inn Sarajevo je prvi Marriot hotel u Bosni i Hercegovini. Zadovoljstvo nam je raditi sa SEIC Grupom i Interstate Hotels & Resorts, dok svoje poslovne aktivnosti širimo na nove teritorije u Europi'', izjavio je Ervin.
Projektovanje objekta je dodijeljeno birou Argentaria iz Sarajeva, koje se vrši uz puni nadzor Marriott grupacije kako bi se osiguralo zadovoljavanje traženih standarda. Glavni izvođač građevinskih radova je kompanija Strabag.
Cjelokupna vrijednost ove investicije je 8 miliona EUR. Završetak izgradnje je planiran do kraja 2014. godine.
SEIC - Društvo za ulaganje u južnu Evropu čine neke od najvećih finansijskih i kompanija za nekretnine iz EU i zemalja Zaljeva kao što su ICD član grupe Islamske razvojne banke, 3Y Fur Logistic und ProjektBetreuung GmBH, Dallah Al Baraka Holding, Abdullah Al Othaim za nekretnine, Masarat Construction, Annahdah Medical i drugi. SEIC je na području Bosne i Hercegovine angažovan na četiri polja djelovanja: tržište nekretninama, business consulting, obnovljiva energija i turizam.
Sa više od 600 hotela u SAD, Kanadi, Europi, Srednjem Istoku i Centralnoj Americi, Residence Inn by Marriott je lider u segment produženog hotelskog boravka. Dizajniran za duže boravke u hotelu, ovaj brend nudi prostrane apartmane sa potpuno opremljenom i funkcionalnom kuhinjom. 24-satna besplatna bežična internet konekcija dopušta povezanost sa domom i uredom, dok fitness studio i ugodni lobi prostor pruža ugodnu mjesto za rad i relaksaciju.
Radovi na izgradnji ovog hotela u sarajevskom naselju Čobanija započeti su tokom augusta ove godine i za sada teku predviđenom dinamikom.
Hotel će sa 75 jednosobnih i 20 dvosobnih apartmana predstavljati novi koncept hotelske usluge u Sarajevu, a ukupna vrijednost investicije je više od 8 miliona eura.
Investitor se obavezao da po okončanju radova preuredi i park koji se nalazi odmah uz novi hotel i obogati ga dodatnim sadržajima.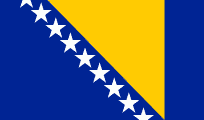 The construction works on the new hotel licensed by the leading worldwide hotel operator began today (23 August 2013) in Sarajevo settlement Čobanija. With the 75 one-room and 20-two room apartments this hotel will offer a new concept of the hotel service in Sarajevo so called residence inn. The construction is to be finalized in October 2014 and the overall value of investment is 17 million KM.
The investor of this project is SEIC – South European Investment Company, consisting of some of the largest financial and real estate companies from the GC and the EU, such as 3Y Fur Logistic und ProjektBetreuung GmBH, ICD member of the IDB group, Dallah Al Baraka Holding, Abdullah Al Othaim for Real Estate, Masarat Construction, Annahdah Medical and others.
Following the investment into the construction of luxury apartments Dvor in Marindvor, which will alter the visual silhouette of the very center of Sarajevo, the attention is now directed towards another city center – Čobanija. The modern architecture of the hotel will fully alter its current visual appearance. Having in mind that the usage of park in the vicinity of the construction site will not be possible for personal security reason the investor has undertaken all necessary measures to protect the green areas. In addition, the SEIC and committed to rearrange the park and provide it a new content once the construction works are finalized.
The control over planning and architecture of the project has been entrusted to Dušan Jovanović from the bureau ''Argentaria'' Sarajevo, while the first phase of construction works will be performed by one of the largest European construction companies Strabag.
Trenutno ne postoji video zapis za ovaj projekat...