Projekat
Hotel Malak Regency
Investitor
Malak Group d.o.o. Sarajevo
Projektant
AG Studio d.o.o. Sarajevo
Nadzor
Zarka d.o.o. Sarajevo
Izvođač
ANS Drive d.o.o. Sarajevo
Lokacija
Ilidža
Površina
12.000 m2
Početak radova
2014.
Završetak radova
2016.
Vrijednost projekta
Kontakt
http://malak.ba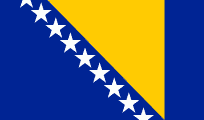 Raskošan i inspirativan hotel Malak Regency dizajniran je u modernom duhu. Jedinstvena senzacionalna ljepota hotela i lokacije pozivaju Vas da se predate izuzetnim zadovoljstvima, gdje ćete provesti dragocjene trenutke. Otkrijte ljepotu u jednoj od naših 174 relaksirajućih i komfornih soba ili jednom od apartmana. Prepustite se raskoši i pronađite spokoj u hotelu Malak Regency uz prirodnu ljepotu obližnje rijeke i prekrasan pogled na okolne planine.
Zakoračite u raskošni ambijent hotela Malak Regency gdje ćete doživjeti mnoštvo različitih i posebnih iskustava, a sa sigurnošću ćete naći svakodnevnu okrepljujuću ponudu i u nekom od naša tri ugostiteljska objekta.
Ovaj jedinstveni hotel s pet zvjezdica je idealan za goste na poslovnim putovanjima, a nudi i ležerniji odmor gostima koji uživaju u opuštenoj životnoj sredini i žive nepretencioznim stilom života.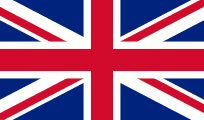 Luxurious and inspiring hotel designed in a modern spirit. Unique beauty and sensational location invites You to indulge in exceptional pleasures, where you will spend precious moments. Discover the beauty of of our 174 relaxing and comfortable rooms and apartments. Find luxury and tranquility at the Malak Regency Hotel, just by the river with breathtaking view of the mountains!
Step into the energised ambience of Malak Regency, a luxury hotel, where a host of refreshing experiences and exceptional dining opportunities invigorate our guests on a daily basis.
This unique 5 star hotel is ideal for business travelers and residents at leisure who like to spend time in an environment which is full of life and unpretentious flair.
Trenutno ne postoji video zapis za ovaj projekat...