Turkish Embassy / Turska Ambasada
Projekat
Turska Ambasada Sarajevo
Investitor
Turska Ambasada
Projektant
Hasan Ćemalović d.i.a.
Nadzor
Izvođač
OKI d.o.o. Sarajevo
Lokacija
Novo Sarajevo
Površina
3.500 m2
Početak radova
2006.
Završetak radova
2013.
Vrijednost projekta
Kontakt
http://sarajevo.emb.mfa.gov.tr
Trenutno nema dostupnih projektnih vizualizacija...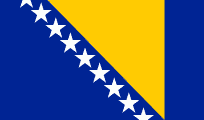 U januaru 2006. godine izdata je urbanistička saglasnost, koja podrazumijeva ograđivanje i pripremanje prostora, ali ne i početak građevinskih radova. Četiri mjeseca kasnije, u aprilu 2006. godine, Opština Novo Sarajevo odbila je izdati građevinsku dozvolu zbog nepotpune projektne dokumentacije. Tadašnji glavni građevinski inspektor u ovoj opštini Siniša Zec je rekao da su to jedini razlozi zbog kojih je izdato rješenje o obustavi radova.
Prema važećem regulacionom planu, budući rezidencijalni objekti predviđeni su kao dvospratnice. Uprkos tome, zgrada turske ambasade već ima četiri sprata. Projektant Ambasade, arhitekta Hasan Ćemalović kaže da je i taj prostor manji od dogovorenih 5.000 kvadratnih metara:
"Tako da objekat sad ima 3.500 kvadratnih metara, umjesto traženih 5.000. To znači da sam, uvidom u regulacioni plan, vidio da objekti neposredno uz zgradu ambasade imaju više spratova i više etaža i da je apsurdno insistirati na spratnosti prizmelje i dva, tražiti to od ambasade, a pored nje neposredno graditi objekte više, a imate potrebu i funkciju."
Na Vilsonovom šetalištu, pored turske, trebale bi se graditi još četiri ambasade. Da bi se prevazišao problem predložene su izmjene regulacionog plana koje treba da usvoji Gradsko vijeće. Na posljednjoj sjednici ovaj prijedlog je povučen. Gradski vijećnici, za razliku od tadašnje gradonačelnice Semihe Borovac, nisu dozvoljavali da objekti budu viši od dva sprata, uz obrazloženje da će na taj način biti narušen izgled Vilsonovog šetališta. Osim toga, vijećnici su osporavali i gradnju poslovnih objekata na tom mjestu, pojašnjavajući da će takvom gradnjom biti narušena jedina zelena oaza u Sarajevu.
Gradilište ovog objekta je već nekoliko godina zapušteno i predstavlja ružnu sliku ovog dijela grada. Nakon dugog perioda, konačno je otvoreno i kako se može primjetiti u toku su radovi na fasadi, tj. zatvaranju objekta.
Trenutno ne postoji video zapis za ovaj projekat...