Projekat
Dvorana Grbavica
Investitor
Opština Novo Sarajevo
Projektant
Nadzor
Izvođač
Lokacija
Grbavica
Površina
Početak radova
2010.
Završetak radova
2016.
Vrijednost projekta
6.693.000,00 KM
Kontakt
http//www.novosarajevo.ba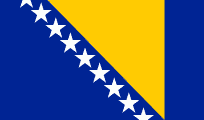 Sportska dvorana na Grbavici je jedan od kapitalnih projekata, a potom i jedna od najvećih investicija Opštine Novo Sarajevo. Izgradnja dvorane odvijat će se u fazama, a prva faza podrazumijeva zemljene i građevinske radove, te pokrivanje dvorane, za koje je Općina Novo Sarajevo izdvojila 4 miliona KM. Dvorana će moći primiti između 1. 500 do 3. 000 gledalaca, a predviđena je za sve sportske aktivnosti.
Građevinski radovi su započeli u septembru 2010. godine, i planirano je da budu završeni do kraja 2011. godine.
Za izgradnju prve faze projekta Opština Novo Sarajevo koja je i investitor projekta do sada je uložila četiri miliona KM, a predviđa se da će realizacija cijelog projekta koštati oko sedam miliona KM.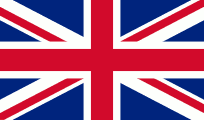 This will be a multifunctional hall, and the third largest hall in Sarajevo Canton. Its capacity will be between 1500 and 3000 spectators and it will be used for all sport activities. Moreover, it will be used for various cultural events.
Construction works started in September 2010, and it is planned to be finished by the end of 2011.
Strategic plan of development of the Municipality Novo Sarajevo defined that building this hall will be one of the key projects for that Municipality.
Project investor is the Municipality of Novo Sarajevo, which allocated 4 million BAM for the first phase of construction, while the whole project will cost about 7 million BAM.