Projekat
Dvorana "Srce"
Investitor
Opština Novi Grad Sarajevo
Projektant
I.D.E.A. d.o.o. Sarajevo
Nadzor
Izvođač
Lokacija
Buća Potok
Površina
1.800 m2
Početak radova
2011.
Završetak radova
2013.
Vrijednost projekta
4 miliona KM
Kontakt
http://novigradsarajevo.ba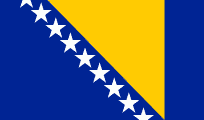 Prema idejnom projektu, ova sportska dvorana će se moći koristiti za košarku, rukomet i ostale dvoranske sportove. Gabaritne dimenzije objekta su 54,80x27,80 metara dužnih. Ukupna bruto površina objekta je oko 1.800 metara kvadratnih. Objekat se sastoji od suterena, prizemlja i galerije iznad ulaznog dijela. U suterenu je smještena trenažna dvorana, prostorije za rekvizite, četiri svlačionice, sanitarije za sportiste i invalidne osobe. U prizemlju je ulazna prostorija sa recepcijom i vertikalnim komunikacijama. Tu su smještene sanitarije za posjetioce i zaposlene, te kancelarija uprave. Nosiva konstrukcija objekta je projektovana kao monolitna od AB-a i čelika. Glavni krovni nosači su projektovani kao čelične rešetke. Za fasadu objekta odabrana je fasada iz programa Termo fasada.
Okvirna vrijednost projekta u čemu je uključena i izgradnja objekta, vanjsko uređenje i opremanje je četiri miliona KM. Projekat će se realizovati u periodu od 2011. do 2013. godine.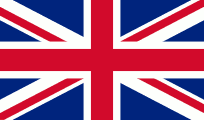 According to the conceptual project, this sport hall will be used for basketball, handball and other hall sports. Dimensions of sport hall are 54.80 x 27.80 meters. Total object area is around 1,800 square meters. Object is consisted of basement, ground floor and gallery above entrance. The training hall, storage for training equipment, four dressing rooms, and the toilets are located in the basement. Reception is on the ground floor together with elevators and stairs. Moreover, the toilets for guests and employees are located on the ground floor, as well as the headquarter office. Object construction is projected as monolithic made from ferroconcrete and steal. The primary roof frame is constructed from steal grid. The façade is chosen from the assortment of the company "Thermo façade".
Total value of the project is 4 million BAM, which includes object construction, exterior, and furnishing. Project is planned to be finished by the end of 2013.
Trenutno ne postoji video zapis za ovaj projekat...