Projekat
Alta Shopping Center
Investitor
Triland Development
Projektant
Studio Non Stop
Nadzor
Izvođač
Palace Group d.o.o. Sarajevo
Lokacija
Marijin Dvor
Površina
24.000 m2
Početak radova
Septembar 2007.
Završetak radova
2010.
Vrijednost projekta
Kontakt
http://alta.ba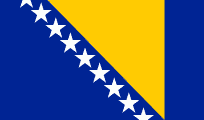 Alta će Vam pružiti potpuno novo iskustvo kupovine uz bogatu ponudu raznovrsnih prodavnica, restorana, kafea i drugih zanimljivih sadržaja.
Alta Shopping Center kombinira dinamični eksterijer sa stilskim, prostranim enterijerom na ukupnoj površini od preko 24.000 m2. Locirana u centru grada, u blizini šest stajališta javnog prevoza, sa preko 200 parking mjesta u podzemnoj garaži, pruža posjetiocima brz i jednostavan pristup osvježavajućoj ponudi novih iskustava.
Triland želi srdačnu dobrodošlicu u Altu svima onima koji dođu da kupuju, objeduju ili jednostavno se druže uz šoljicu kafe, Alta Shopping Center je mjesto...where it all comes together.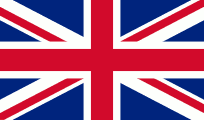 Alta will present a brand new shopping experience with a diverse selection of boutiques, restaurants, cafes, and other exciting offerings.
Alta Shopping Center will combine a dynamic exterior and a stylish and spacious interior covering a total floor area of over 24,000 m2. A central location with six public transit stops and over two hundred underground parking spaces will allow visitors quick and easy access to a refreshing collection of new experiences.
Triland would like to welcome everyone to Alta and whether you come for shopping, dining, or just a cup of coffee, Alta Shopping Center is…where it all comes together.
Trenutno ne postoji video zapis za ovaj projekat...