Projekat
BBI Centar Sarajevo
Investitor
BBI Leasing & Real Estate
Projektant
Sead Gološ d.i.a. - Grupa Arh
Nadzor
Izvođač
ANS Drive d.o.o. Sarajevo
Lokacija
Trg djece Sarajeva 1
Površina
43.000 m2
Početak radova
2006.
Završetak radova
2008.
Vrijednost projekta
70 miliona KM
Kontakt
http://bbicentar.ba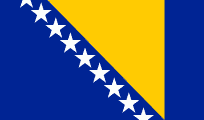 BBI Centar je moderan poslovni centar koji svojim konceptom i kvalitetom usluga pruža unikatnu atmosferu najviših standarda. Zamišljen je tako da zadovolji potrebe svih posjetitelja, te obuhvati različite sadržaje i stoga je trenutno najkompletniji centar ove vrste u Bosni i Hercegovini.
U BBI Centru možete posjetiti prodajne prostore poznatih robnih marki, među kojima su i oni koji prvi put stižu na bh. tržište. Dio BBI Centra su i moderne i sofisticirane uredske prostorije koje se protežu do 10 sprata.
U okviru jedinstvenog prostora u samom središtu grada možete posjetiti supermarket, salon ljepote, frizerski salon, fitness centar, dječiju igraonicu, prodajne prostore poznatih robnih marki, uživati u specijalitetima restoranu a la carte, napraviti pauzu uz slatko i slano u Food Courtu, te se osvježiti u cafeima.
Za vrijeme posjete Centru, Vaš automobil možete ostaviti na jednom od 464 parking mjesta sa video nadzorom, smještenih na tri podzemne etaže.
Kada Vas prodje shopping groznica i želite uživati vani, Trg ispred BBI Centra površine oko 5.500 m2, idealna je prilika za odmor na otvorenom, jer je u potpunosti opremljen urbanim mobilijarom (klupe za sjedenje, žardinjere sa cvijećem, osvjetljenje, fontana).
Trg je mjesto susreta građana Sarajeva gdje se u organizaciji BBI Centra, ali i drugih organizacija, održavaju umjetnički performansi, dječije igraonice i radionice, koncerti, promocije, sportska natjecanja itd.
Za izgradnju i koncept BBI Centra zaslužan je investitor BBI Real Estate d.o.o. Sarajevo, čiji su osnivači Islamic Development Bank, Abu Dhabi Islamic Bank, Dubai Islamic Bank te Bosna Bank International d.d. Sarajevo.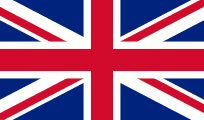 The BBI Center is a modern business center whose concept and quality of services provide a unique environment meeting the highest standards. It was conceived to satisfy the needs of all visitors and provide various facilities, and therefore is considered as one of the most complete centers in this category in Bosnia and Herzegovina now.
In the BBI Center, you may visit shops of well-known brands. Within this unique facility in the very downtown, you may also find a supermarket, beauty salon, hairdresser salon, fitness center, kids playroom, as well as enjoy the specialties of the "a la carte" restaurant, take a break with sweets or salty meals on the Food Court, and have refreshments in cafés.
During your stay in the Center, you may leave your car in one of the 464 parking lots under video surveillance set over three underground levels.
A section of the BBI Center includes modern and sophisticated office premises disposed up to the 10th floor.
Once the shopping fever is over and you wish to have some good time outside, the square in front of the BBI Center comprising an area of around 5.500 m2, is the perfect opportunity for an open air relaxation, since it was completely furnished with the urban accessories (sitting benches, flower pots, illumination, fountain).
The square is a meeting place of the citizens of Sarajevo where, in organization of the BBI Center, artistic performances, kids playgroups and workshops, concerts, promotions, sports competitions and like, take place.
The Company "BBI Real Estate" d.o.o. Sarajevo, as the investor, is responsible for development and concept of the BBI Center, which Company was founded by Islamic Development Bank, Abu Dhabi Islamic Bank, Dubai Islamic Bank and Bosna Bank International d.d. Sarajevo.
Trenutno ne postoji video zapis za ovaj projekat...