Bauman - stambeno-poslovni kompleks Dobrinja
Projekat
Bauman - stambeno-poslovni kompleks Dobrinja
Investitor
Bauman d.o.o. Sarajevo
Projektant
Invest KS d.o.o. Sarajevo
Nadzor
Izvođač
Porović Group d.o.o.
Lokacija
Dobrinja
Površina
10.000 m2
Početak radova
Decembar 2008.
Završetak radova
2012.
Vrijednost projekta
Kontakt
http://bauman.ba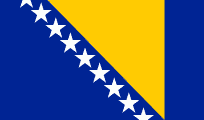 BAUMAN d.o.o. Sarajevo je 2009. godine, kao investitor, započeo izgradnju stambeno-poslovnog kompleksa "Dobrinja". U sklopu kompleksa će se nalaziti 3 objekta sa oko 10.000m2 poslovnih i stambenih prostora, parking prostorima, dječijim igralištima i sportsko-rekreativnima zonama.
Stambeno-poslovni kompleks "Dobrinja" se sastoji od:
Objekat D1
Objekat D2
Objekat D3
koji skupa čine jednu harmoničnu i funkcionalnu cijelinu. Prilikom igradnje, strogo se vodi računi o posljednjim standardima izgradnje objekata, koristeći se samo najkvalitetnijim i ekološki prihvatljivim materijalima, pazeći pri tom da se zadovolje svi zahtjevi u pogledu pozitivnog uticaja na čovjekovu sredinu, kao i funkcionalnosti stanovanja.
Objekat D1, kao sastavni dio stambeno-poslovnog kompleksa "Dobrinja", sastoji se od 6 poslovnih i 35 stambenih jedinica na oko 4000 m2 prostora, sa 44 unutrašnja parking mjesta kao i vanjskim parking prostorima. Uz objekat D1 je u planu izgradnja sportskog igrališta koje će biti ograđeno i dostupno samo stanarima zgrade. Stambeni prostori su opremljeni šestokomornom stolarijom "Komerling" sa troslojnim staklom, klima uređajima, protuprovalnim vrata sa sef ključem, video nadzorom objekta i garaže, italijanskom keramikom, hrastovim parketom, masažnim tuš kabinama i kadama, etažnim grijanjem sa alu radijatorima i Junkers bojlerima. Prostrana stubišta su pokrivena kamenim granitom, inox ogradama, grijanjem na svakom spratu i uz liftove najpoznatijeg evropskog proizvođača "OTIS". Na ulazu u garažu nalazi se rampa i ulaz je moguć samo uz pomoć kartice.
Objekat D2 se nalazi sa lijeve strane objekta D1 i takođe sastavni dio kompleksa "Dobrinja". Površine stanova objekta D2 se kreću od 47m2 do 78m2. Sve karakteristike vezane za kvalitet gradnje, ugrađene materijale i opremu, energetsku efikasnost,..., identične su onim u objektu D1.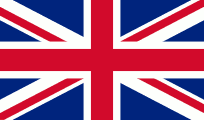 Bauman Ltd started construction of residential and business complex "Dobrinja", as an investor in 2009. The complex is consisted from 3 buildings with about 10.000 m2 office and residential space, parking space, children playgrounds, and sport and recreational areas.
Residential- business complex "Dobrinja" is consisted of:
Building D1
Building D2
Building D3
which together makes up harmonious and functional entity.
During development of the building is strictly taken into account the latest standard of building construction, using only the highest quality and environmentally sustainable materials, ensuring at the same time to satisfy all requirements in terms of positive impact on the human environment, as well as the functionality of the home.
Property D1 as a part of residential – business complex "Dobrinja", is consisted of 6 commercial and 35 residential units on 4000 m2 of space, with 44 indoor parking spaces and as well outside parking spaces. Within the building D1, there are plans of building sports playground which will be fenced and available only to the residents of the building. Appartments are equipped with "Komerling" six chambers and three-layer of glass carpentry, air conditioning, anti-burglary doors with safe key, video surveillance and garage building, Italian ceramics, oak parquet floor, massage shower cabins and baths, separate heating with aluminium radiators and Junkers boilers. The broad staircases are covered with granite, stainless steel fences, heating on each floor and elevators from the most famous European manufacturer "OTIS". At the entrance of the garage there is a ramp and the entry is possible only with electronic cards.
D2 building is situated on the left side of building D1 and it is also integral part of "Dobrinja" complex. Apartment area of the building D2 are starting from 47 m2 to 78m2. All features related to the quality of construction, embedded material and equipment, energy efficiency,…, are identical to the building D1.
Trenutno ne postoji video zapis za ovaj projekat...