Projekat
DVOR Luxury Apartments
Investitor
SEIC d.o.o. Sarajevo
Projektant
ahA+knAp Architects
Nadzor
Zarka d.o.o. Sarajevo
Izvođač
STRABAG
Lokacija
Marijin Dvor
Površina
6.500 m2
Početak radova
2013
Završetak radova
2014.
Vrijednost projekta
15 miliona KM
Kontakt
http://www.dvor.ba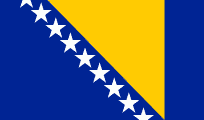 Lokacija: Dvor se nalazi u srcu centra grada Sarajeva, na najfrekventnijoj državnoj i gradskoj cesti. Samo jednu minutu hoda od novog Sarajevo City Centra (očekuje se da će biti otvoren u Q4 2013), 2 minute od zgrade Zajedničkih institucija BiH, ali i nebodera UNITIC poslovnog centra, te samo 5 minuta od zgrade Predsjedništva BiH.
DVOR je zgrada sa 42 luksuzna apartmana, smještenih na 7 spratova kojim daje potpuno novo svjetlo na razvijajući centra Sarajeva. Kvadrature stanova se kreću u rasponu od 59 do 116 m2, a zgrada posjeduje i 57 garaža smještenih u dvije podzemne etaže, te komercijalne prostore u prizemlju objekta. Sa modernom arhitekturom DVOR će predstavljati novi način življenja u samom srcu centra grada.
SEIC (Društvo za ulaganje u Južnu Evropu) je registrovano u Sarajevu i glavni je investitor za izgradnju i razvoj ovog jedinstvenog projekta. Dioničari SEIC-a su neke od najvećih finansijskih firmi iz zemalja GCC i EU.
ahA + knAp Arhitekti
Sarajevski arhitektonski ured, s velikim međunarodnim iskustvom, na čijem čelu su Kenan Brčkalija i Adnan Harambašić, odgovoran je za planiranje projekata po željama klijenata.
STRABAG
Najveća evropska građevinska kompanija odabrana je za izgradnju ovog projekta sa najsavremenijom građevinskom tehnologijom, te posebnim aspektom na izvođenje najvišeg kvaliteta radova koje ovaj projekat zahtjeva.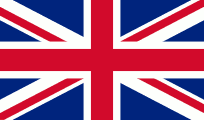 Location: Dvor is located in heart of Sarajevo City Center, on most frequent state and city road. Just 1 minute walking from new Sarajevo City Center Shopping mall (expected to be opened in q4 2013), 2 minutes from State Parliament Building, Unitic Business Center Towers, 5 minutes from State Presidency.
7 floor DVOR Luxury Apartments building is adding a new light to fast developing Sarajevo Center and financial district. With 42 apartments, ranging from 59 up to 116m2, 57 garages located in 2 underground floors, and commercial units on ground floor, it will represent a new way of living in the heart of the City Center.
SEIC (South European Investment Company) is entity registered in Sarajevo that is investing and developing this unique project. Shareholders of SEIC are some of the largest financial companies form GCC and EU.
ahA+knAp Architects
Sarajevo based architectural office led by Kenan Brckalija and Adnan Harambasic, with large international experience, is responsible for client oriented planning of project.
STRABAG
European largest construction company is awarded to construct this project with up to date construction technology, underlining highest quality demands that this projects bears.
Trenutno ne postoji video zapis za ovaj projekat...