Projekat
Sarajevo Waves
Investitor
Compact Invest d.o.o. Sarajevo
Projektant
SAAHAAS - Oslo, Norway
Nadzor
Izvođač
Butmir d.o.o. Sarajevo
Lokacija
Ilidža - Otes
Površina
10.800 m2
Početak radova
2015.
Završetak radova
2018.
Vrijednost projekta
Ca. 50 miliona KM
Kontakt
http://cic.ba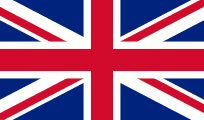 Located in the heart of Ilidža, Sarajevo Waves residence complex offers quality lifestyle in beautiful natural surroundings. Comprised of five residential units, it was thought out, from smaller apartment units, to the idea of entire complex, as a place that offers comfortable everyday life. This means that all apartments contain restful living space with large terraces that look on to river Željeznica and surrounding green areas. Special advantage of the entire complex, represent planned ground areas and parks around the buildings. They are combination of children playgrounds, green grass areas with benches, cafes and private gardens. Such composition of different space uses allows for enjoyable and comfortable neighborhood standard of living. Furthermore, another spot that can be used as very comfortable meeting and rest place are building roofs. They are designed in so that they can be used during the sunny days, but also in the night time with places for sitting, barbecuing and enjoying family time. They are enriched with greenery and offer best views of the surrounding. Every building offers sufficient garage and outdoor parking space through modern and useful garage systems. Design and architecture of the buildings speak in the name of the inner lifestyle being offered, and represent new identity and hotspot of the entire area.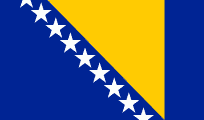 Smješten na Ilidži, Sarajevo Waves stambeni kompleks nudi kvalitetu života u prekrasnom prirodnom okruženju. Sastoji se od pet stambenih blokova koje nude ugodne i elegantne apartmane, koje oslikava napredak u tehnologijama građenja i potreba za kvalitetnijim stambenim jedinicama. Apartmani posjeduju velike terase sa kojih se pruža predivan pogled na rijeku Željeznicu i olimpijske planine Igman i Bjelašnicu, te jedinstvenim prirodnim resursima koji okružuju kompleks. Ostala jedinstvena obilježja koje nudi Sarajevo Waves kompleks su: Park sa šetalištem, klupe i dječija igrališta širom kompleksa i uz rijeku, Zeleni krovovi idealni su za odmor i relaksaciju sa kojih se pruža predivan pogled na okolinu, Veliki broj parking mjesta kako za stanare tako i za njhove goste. Sve ovo je popraćeno modernom arhitekturom i dizajnom zgrada koje daju novi moderni izgled cijelog mikro područja.