Vila Dalia / Vrtovi Riverine
Projekat
Vila Dalia / Vrtovi Riverine
Investitor
MBI Development d.o.o.
Projektant
Coning d.o.o.
Nadzor
IPSA d.o.o. Sarajevo
Izvođač
DŽENA d.o.o. Gradačac
Lokacija
Lužansko polje bb / Vrtovi Riverine / Ilidža
Površina
4.674 m2
Početak radova
Juli 2015.
Završetak radova
Juli 2016.
Vrijednost projekta
Kontakt
http//www.vrtoviriverine.ba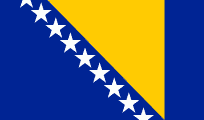 U sklopu rezidencijalnog kompleksa Vrtovi Riverine u toku je izgradnja novog stambenog objekta "Vila Dalia" u kojem će se nalaziti 51 moderno dizajnirana i kvalitetno izgrađena stambena jedinica.
Stambeni objekat se nalazi u mirnoj sredini, okružen je zelenim površinama pa samim tim je idealno mjesto za mlade i porodice sa djecom.
Koncept novog stambenog objekta u Vrtovima Riverine jeste da pruži stanarima moderne i praktične stanove sa veoma ekonomičnim rasporedom uz prateće sadržaje koji će zaista biti atrakcija. Najmanji stan će biti površine 41 m2 sa jednom spavaćom sobom a najveći stan, površine 89 m2, će imati tri spavaće sobe od koje je jedna master i koja sadržava zasebno, luksuzno kupatilo. Poseban pristup u dizajniranju i projektovanju ove stambene zgrade je doveo do potrebe da svaki stan sadrži vešeraj u kojem će se nalaziti sušilica za veš kao poklon investitora.
Svaki stan će biti osvjetljen kroz balkon sa staklenom ogradom, veliki klizni portal i visokokvalitetnu PVC stolariju sa troslojnim staklom i Low-e premazom koja će u kombinaciji sa termo fasadom debljine 10 cm činiti odličnu toplinsku i zvučnu izolaciju.
Posebnost ovog stambenog objekta jeste 6. etaža čiji sadržaji će biti posvećeni slobodnom vremenu svih stanara i na kojoj će se nalaziti velika krovna terasa sa roštiljem, predviđena za odmor, relaksaciju i druženje. Terasa će imati predivan pogled na zelenu okolinu.
Kupci stana u novoj zgradi neće morati na udaljenim mjestima tražiti prostor za rekreaciju i fizičke aktivnosti jer će na istoj etaži imati na raspolaganju klimatiziranu i opremljenu fitness prostoriju sa svom potrebnom opremom i svlačionicama, i to – besplatno.
U zgradi će biti izgrađeno 19 garažnih mjesta u suterenu do kojih će voditi lift sa svakog sprata a izvan zgrade će biti obezbjeđen veliki broj parking mjesta za stanare i goste.
Završetak radova na ovoj stambenoj zgradi je predviđen za juli 2016. godine.
Više informacija o projektu na linku: http://vrtoviriverine.ba/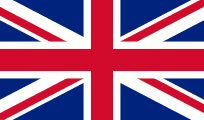 As part of the "Vrtovi Riverine" Residential Complex, the new "Villa Dahlia" residential building, which shall contain 51 modernly designed and high quality residential units, is currently under construction.
The residential building is located in a peaceful environment, surrounded by greenery, which makes it an ideal place for the young population and families with children.
The concept of the new residential building within the "Vrtovi Riverine" is providing to its occupants modern and practical apartments, with a space-efficient disposition, along with complementary, attractive contents. The smallest apartment has 41 m2 of area and it contains one bedroom, whilst the most spacious apartment, which has 89 m2 of area, shall contain three bedrooms, of which one master bedroom, inclusive of a separate, luxurious bathroom. The particular approach in designing this residential building brought us to include a laundry room, equipped with a tumble dryer, as an investor's gift, in each apartment.
Each apartment shall have plenty of natural light, coming through the balcony with a glass-made railing, the huge glass-made doorway and high-quality PVC carpentry with three-ply glass and LOW coating, which shall provide perfect heath and sound isolation, in combination with a 10 cm thick thermos-façade.
A special feature of this residential building is the 6th level, designed for free-time activities of all tenants and consisting of a huge roof terrace with a barbecue area for rest, relaxation and socialization. The terrace has a beautiful view of the surrounding greenery.
The buyers of apartments in the new building won't have to look for recreational and working-out areas in distant places, because this very same building level will contain an air-conditioned fitness area, containing all necessary equipment and locker room – for free.
The building's underground area shall contain 19 garage lots, connected to each floor by an elevator, whilst a significant number of parking lots shall also be available outside the building, for the tenants and their guests.
The completion of this residential building is planned for June 2016.
More information about the project: http://vrtoviriverine.ba/
Trenutno ne postoji video zapis za ovaj projekat...